Regulatory Outlook
REGULATORY AGENDA AND SUSTAINABILITY
CropLife Latin America and the network of Associations maintain a proactive dialogue with regulatory authorities, farmers, academia and other sectors to promote and defend regulations based on scientific evidence that allow access to agricultural technologies. Essential topics to advance towards agricultural sustainability.
This interactive map shows the most important advances and challenges of the 2021 operation which will remain on the agenda in 2022.
Pollinators
Implement Good Agricultural Practices and Protect Pollinators
Which diseases can affect bees? What impact does climate change have on pollinators? What is happening to the bees? What can beekeepers, farmers and gardeners do? What can you do?
We want you to be informed and to share it with your friends and acquaintances through social networks. Being well informed is a responsible action to protect pollinators.
Navigate on the internet and you will find interesting information about who the pollinators are, what the situation of honeybees is, which the diseases that affect them are and which actions we should expect from beekeepers and farmers to safeguard the health of pollinators.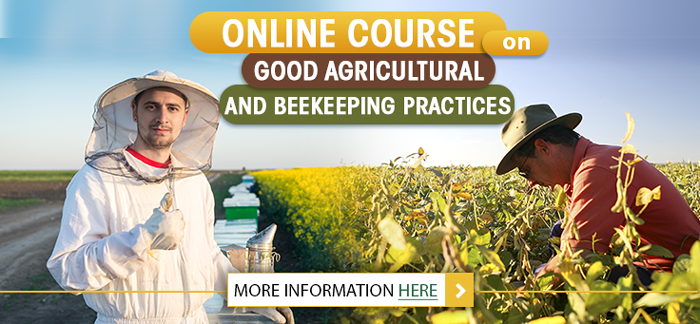 We share the consensus of the scientific community about the multifactorial causes that can affect the health of pollinators, such as:
Climate change
Lack of habitats - decrease of wild spaces
Diseases and parasites such as Varroa
Nutritional deficiencies
Bad agricultural practices, which may include the misuse of pesticides
Bad beekeeping practices related to the exploitation and transportation of apiaries
Loss of genetic diversity of honeybees
Video: Farmers and beekeepers, united by the health of pollinators
Infographic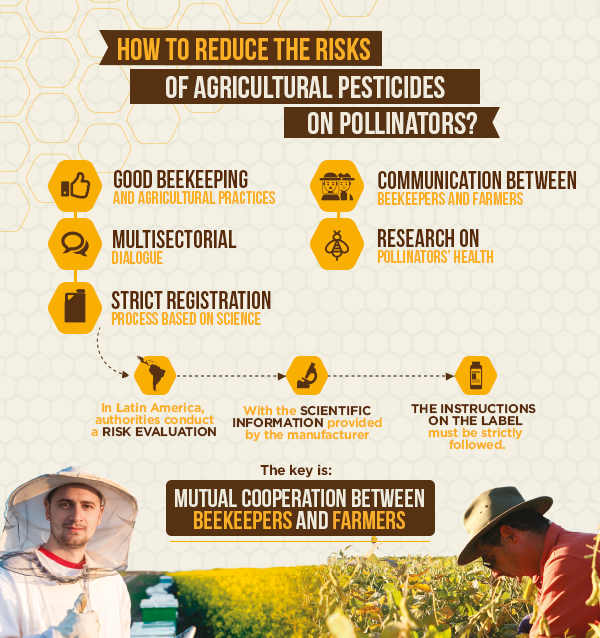 Recommended articles